Community Outreach Program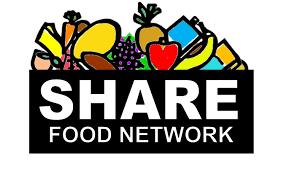 Mission Statement
The Community Outreach Program (COP) is dedicated to the Great Commission of spreading God's Word throughout the world, both inside the walls of Mount Jezreel AND in the Washington, DC Metropolitan Community with an attitude of service.
Goals and Objectives
To serve the homeless who are experiencing food insecurity by serving at Shepherd's Table in Silver Spring, Maryland, and at Martha's Table in Washington, DC; to pray with those we serve if allowed; to continue to administer the SHARE program; to provide winter clothing and other necessary items for the homeless who live on the streets of the Metropolitan Washington, DC area.
Click here for the current Share Menu.
Additionally,
- support Pastor Spearman and his vision for our church and for our church community.
- furnish and serve two Bright Meals at Shepherd's Table,
- research other ways that we can reach out to the homeless, specifically, but not limited to those in Montgomery County.
- utilize the church monthly bulletins and the media ministry to advertise our efforts,
- make sure that the residents of The Sanctuary senior housing are aware of the SHARE program and encourage participation in the same.
- continue to maintain the Emergency Food Pantry.
- possibly host one of the Quarterly Host Site Meetings for Montgomery County SHARE Host sites.
- continue to volunteer at the SHARE Warehouse.
- continue to provide SHARE Value Packages for those in need.
- continue to provide students with the opportunity to complete Community Service Hours needed for graduation.
- continue to encourage other ministries to use SHARE to purchase food packages for their constituents.
- do our best to see that our ministry is what God would have it to be.
2019 Distribution Dates
January 19; February 16; March 16; April 13; May 18; June 22; July 27; August 24; September 21; October 19; November 23; December 21.
Special Observances
C.O.P. Anniversary, Sunday, October 27, 2019